We recognize that all of our patients are unique and deserve to receive dental care that reflects their individual needs. Our experienced and talented dental team is committed to working with you and your family to create a comfortable, stress-free, and rewarding dental experience every time you visit our practice.
We are pleased to welcome you and your family, and we look forward to working with you.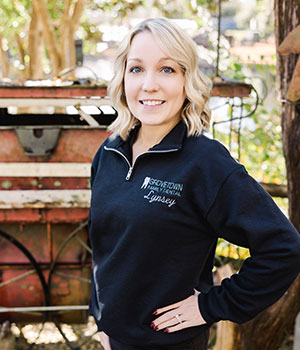 Lynsey
Dental Practice Administrator
Lynsey started working in the dental feild in 2013 and joined our practice in August of 2019 as our dental practice administror where she helps coordinate patients and staff as well as handling insurance information. She loves helping our patients understand their dental needs and seeing their smiling faces every morning! She loves working with Dr. Wheeler and the other girls here. "Everyone gets along and is always laughing, its the best team to work with"!
Lynsey was born and raised in Augusta,GA. While the rest of her family doesn't live here anymore, she and her husband Ricky still enjoy the GA heat! They got married in Jamacia in December of 2020, and can't wait to start a family soon! She stays busy with her Great Dane and Siberian Husky and two cats. You can always find her soaking up the sunshine at the lake or the beach!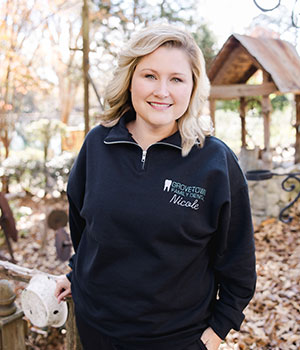 Nicole
Front Desk
Nicole joined our team in November of 2019. While dentistry is new to her, she couldn't fit in more perfect with our team. Her smiling face is the first to greet our patients when they walk in the door. Nicole's main goal is to help our patients and make their visit the best it can be. "I feel like our team truly cares and are willing to go above and beyond."
In her free time, Nicole and her spouse enjoy making sweet memories with their son and three dogs. You can find her cheering on the Clemson tigers, spending a sunny day at the park, and doing all the DIY projects.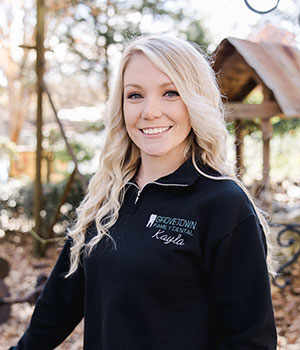 Kayla
Dental Assistant
We welcomed Kayla starting in October of 2017 during her clinical rotations here in our office for Augusta Technical College. She fit in so well with our practice with her southern hospitality that she continued her rotations throughout the rest of her degree, which she completed in December of 2017 and began working here full time. Kayla's favorite part of working here is meeting new people and helping them with confidence about their smile. She loves working here with Dr. Wheeler and the team because she knows there is no "I" in team at our office.
Kayla is a Georgia Peach who was born and raised in Harlem, Georgia. She is a single mom to a five-year-old little boy whom she cares deeply for. She moved to Augusta, Georgia in 2002 and started the dental assisting program at Augusta Technical College in January of 2016. Kayla is a very loyal and dependable person that loves helping others. In her free time, she enjoys spending time with her family. GO DAWGS!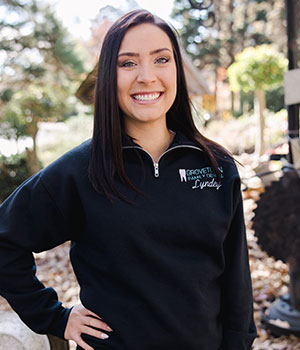 Lyndey
Dental Assistant
Lyndey started her dental career in the fall of 2019 when she began her dental assisting program at August Technical College. She joined our team in August of 2020 where she finished her rotations and completed her degree in December of 2020. Lyndey says her favorite part of her job is being able to learn each day, help others, and see the difference when patients leave happy! Lyndey loves working with Dr. Wheeler and the team because it is always a pleasure to work with others who have common interests and goals. "We enjoy our workday and Dr. Wheeler makes it a fun environment."
Lyndey was born and raised in Harlem, Georgia and is a country girl. She enjoys being with her family, friends, and her dog Whiskey. The outdoors is her favorite place to be!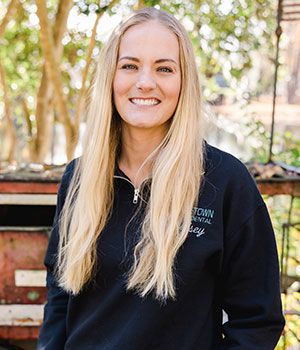 Kelsey
Dental Hygienist
Kelsey joined our team in February 2017. She graduated in 2013 from Des Moines Area Community College with an AA liberal arts degree and then in 2016 from Augusta University with a bachelor's degree in Dental Hygiene. Kelsey loves helping her patients achieve better oral health and getting to know her patients. She enjoys working here because the staff gets along so well and helps each another to make sure the job is done. She loves that there is always laughter here!
In her free time, Kelsey loves watching and playing sports, especially basketball, which she played four years of in college. Kelsey played two years in Iowa, where she is from, and her last two years played at Augusta University. She also enjoys painting, listening to music, traveling, and hanging out with her friends. She loves her two golden-doodles, Nala and Curly.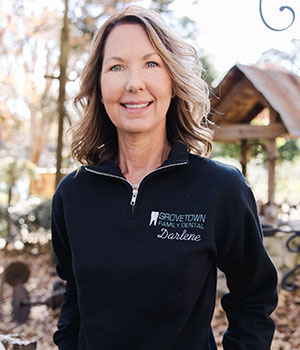 Darlene
Dental Hygienist
Darlene joined our team in the fall of 2019. She is the best part-time hygienist our team could ask for. Darlene graduated in 1989 from Georgia State University's Perimeter College with a degree in Dental Hygiene. She loves being able to build relationships, educate, and encourage patients to maintain good oral health. Everyone's positive energy is one of the many reasons she loves this office!
Atlanta native, Darlene has been in Augusta since 2006. When you can't find her at work, she enjoys spending time with her husband of 29 years and her son who attends the University of Georgia. "Go Dawgs!" She loves her Shih Tzu Panda and Sissy, and her tuxedo rescue cat. She also enjoys concerts, festivals, and traveling!